Poached Mackerel with Fresh Tomato
Poached Mackerel with Fresh Tomato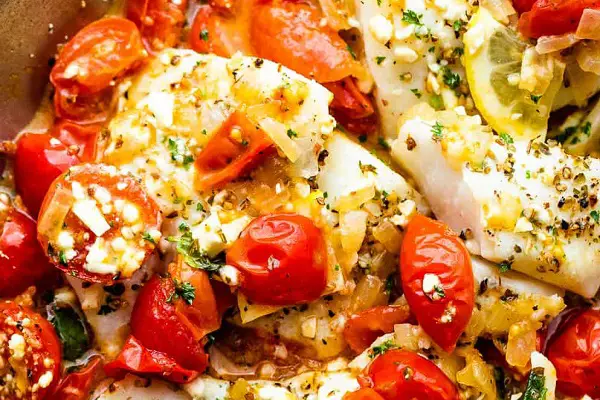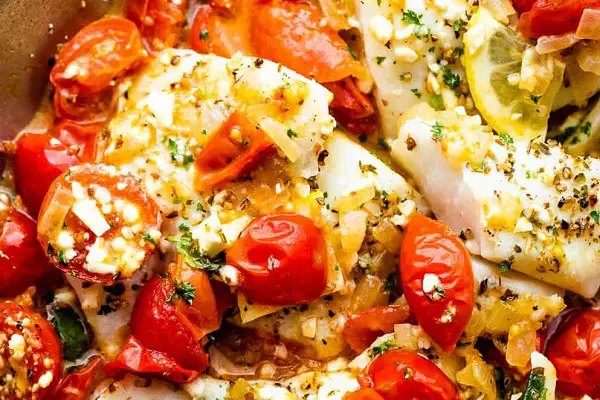 Ingredients
for the Mackerel
– 12 medium mackerel fillets, cleaned and all bones removed

– Peel of 1/2 of a lemon cut into 2 pieces

– 6 whole stems of parsley

– 4 cloves fresh garlic, peeled

– 3 tablespoons white wine

– 2 tablespoons extra virgin olive oil

– 1 small stalk celery cut in 1/2

– 1 teaspoon salt
for the Tomato Mix
– 4 medium fresh tomatoes, diced

– 1 tablespoon shallot or onion, minced

– 2 medium celery stalks, diced

– 1/2 teaspoon vinegar

– 4 tablespoons extra virgin olive oil

– Salt
Directions
In a large pot or deep pan, add all of the ingredients for the mackerel and fill with enough water to cover the fillets.

Heat pan over medium-high heat until the water just begins to boil; then turn the heat to medium or low and cover the pan. Poach the fish for 20 minutes or until the fillets turn white and are firm.

While the mackerel fillets poach, in a mixing bowl, combine the ingredients for the tomato mix and combine well. Add salt to your taste.

When the fillets have finished poaching, drain each fillet and place it on the serving plate. Once all of the fillets have been plated, allow them to cool for about 10 – 15 minutes.

After they have cooled, top the fish with the tomato mix and serve at room temperature.