Pork Parmesan with Spaghetti
Pork Parmesan with Spaghetti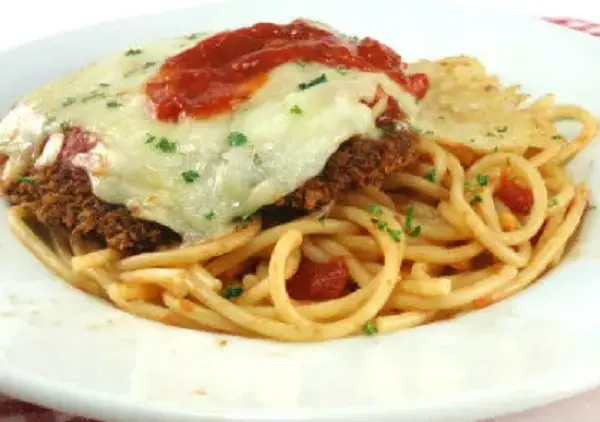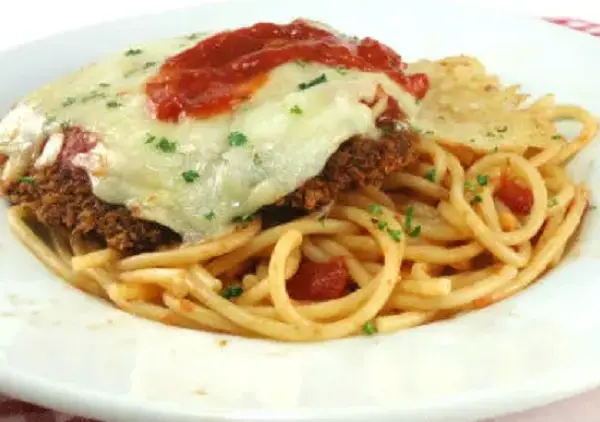 Ingredients:
Yield:4 servings
3/4 cup all-purpose flour

1/2 teaspoon salt, plus more for seasoning

1/2 teaspoon freshly ground black pepper, plus more for seasoning

2 large eggs, lightly beaten

1 cup seasoned Italian bread crumbs

1-1/4 cup grated Parmesan cheese, divided use

3 tablespoons olive oil + oil for drizzling

6 boneless thin-cut (1/2-inch thick) pork chops

2 to 3-1/2 cups Italian-style tomato sauce, divided use

1-1/2 cups (6-oz.) shredded part-skim mozzarella cheese

8-oz. spaghetti or linguine
Directions:
1) Preheat oven to 450 degrees F. Bring 4 quarts salted water to a boil.
2) Whisk flour, salt and pepper together in a shallow dish. Crack eggs into another shallow dish and beat until combined. Combine breadcrumbs and 1/2 cup Parmesan cheese in a third shallow bowl. Pound pork chops to 1/4-inch thickness. Season chops with salt and pepper. Dip cutlets, one at a time first in flour, then eggs, then bread crumbs. Warm oil in a large skillet over medium heat. When oil shimmers, place breaded chops in pan and cook until golden and cooked through, about 3 to 4 minutes per side. Transfer to a baking dish large enough to hold cutlets in a single layer. Top each cutlet with 2 tablespoons Parmesan cheese, 1/4 cup tomato sauce and 1/4 cup mozzarella cheese. Lightly drizzle cutlets with olive oil. Bake until cheese melts and cutlets are warmed through.
3) Cook spaghetti per package instructions. Drain and toss with reserved tomato sauce. Serve with pork cutlets.