Potato Omelot (Tortilla) – Giallo Zafferano
Potato Omelot (Tortilla) – Giallo Zafferan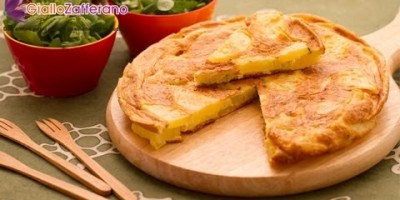 Potato Omelot (Tortilla) –Giallo Zafferano –
This is a simple but wonderful recipe from our friends at Giallo Zafferano or Yellow Saffron in English.
This can be a great choice for any meal from breakfast to dinner and is even delicious when eaten cold with a glass of wine and a piece of crusty bread.
We hope you enjoy this video. Sonia of Giallo Zafferano always prepares excellent recipes and this is just another in a long line of tasty items…………… per mangiare!