Pumpkin Banana Chip Muffins
Pumpkin Banana Chip Muffins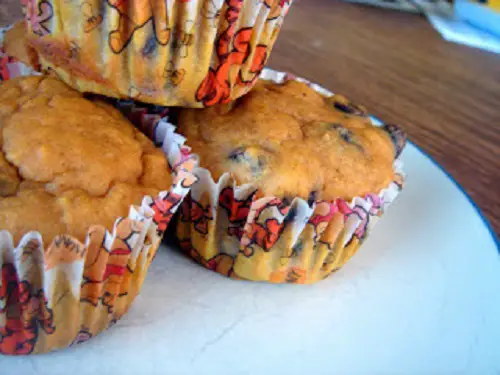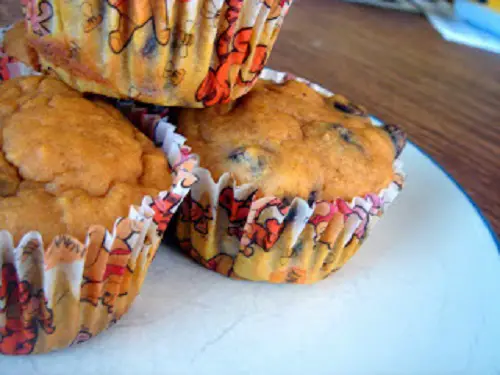 Ingredients
    1/2 cup pumpkin

    1/2 cup mashed bananas

    1/2 cup sugar

    1/4 cup milk

    1/4 cup vegetable oil

    1 egg

    1 3/4 cups flour

    2 tsp baking powder

    1 tsp pumpkin pie spice

    1/2 tsp salt
Topping
    1/4 cup brown sugar

    1/4 cup oats/nuts

    1/4 tsp pumpkin pie spice
Directions
Mix the wet ingredients in a medium bowl.

Mix the dry ingredients in a large bowl.

Make a well in the center, and add the wet ingredients.

Mix until just combined.

Spoon into greased muffin tin, and top each muffin with 1 Tbsp of topping.

Bake at 375 for 18-20 minutes, until a toothpick inserted into the center comes out clean.