Puntarelle alla Romana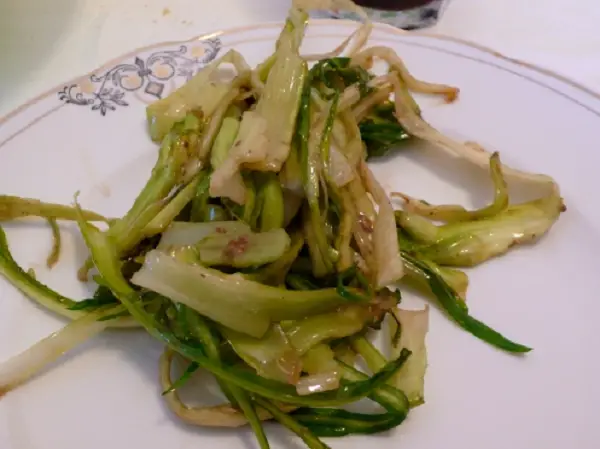 Puntarelle are a classic Roman appetizer found from November through April in every restaurant in the city center, as well as in outlying trattorias. They are served with anchovy and garlic dressing, or even with a pinch of chili pepper. Fresh and crunchy, this is an appetizer that wins everyone over.

Ingredients
1 head of puntarelle, thinly sliced and soaked in cold water until very curly (a few hours)

2 cloves of garlic

5 0r 6 anchovy fillets packed in salt, if available

juice of half a lemon

good olive oil
Directions
Mash the garlic and the anchovies together until they form a paste, this can be done by hand with a mortar and pestle or more easily in a blender or a food processor.

Once you have created the paste, stir in the olive oil and lemon juice, pour over the curled puntarelle and toss well.

You should leave them for at least 10 minutes for the veg to absorb the sauce.