Raspberry-Ricotta Cake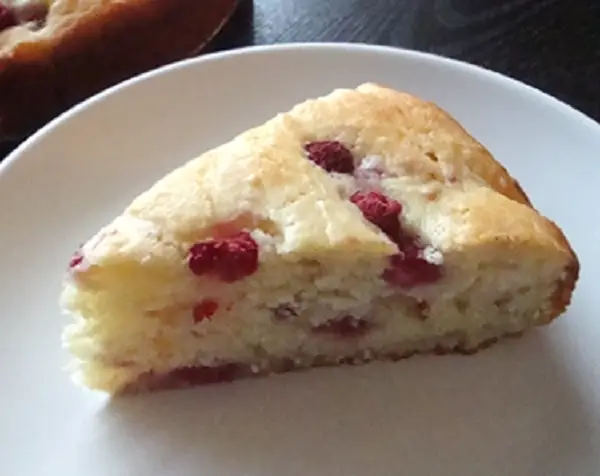 There's nothing like a moist, fluffy, berry-streaked cake

Ingredients
Servings: 8
Nonstick vegetable oil spray

1-1/2 cups all-purpose flour

1 cup sugar

2 teaspoons baking powder

3/4 teaspoon kosher salt

3 large eggs

1-1/2 cups ricotta

1/2 teaspoon vanilla extract

1/2 cup (1 stick) unsalted butter, melted

1 cup frozen raspberries or blackberries, divided
Preparation
Preheat oven to 350°. Line a 9"-diameter cake pan with parchment paper and lightly coat with nonstick spray. Whisk flour, sugar, baking powder and salt in a large bowl.

Whisk eggs, ricotta, and vanilla in a medium bowl until smooth; fold into dry ingredients just until blended. Then fold in butter, followed by ¾ cup raspberries, taking care not to crush berries.

Scrape batter into prepared pan and scatter remaining ¼ cup raspberries over top.

Bake cake until golden brown and a tester inserted into the center comes out clean, 50–60 minutes.

Let cool at least 20 minutes before unmolding.

Do Ahead: Cake can be made 2 days ahead. Store tightly wrapped at room temperature.