Roasted Oysters with Garlic Butter
Roasted Oysters with Garlic Butter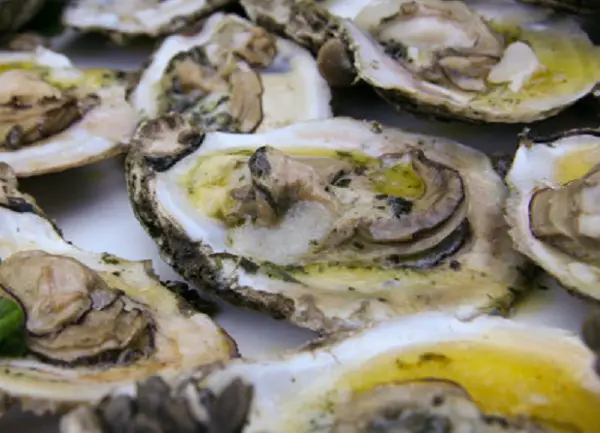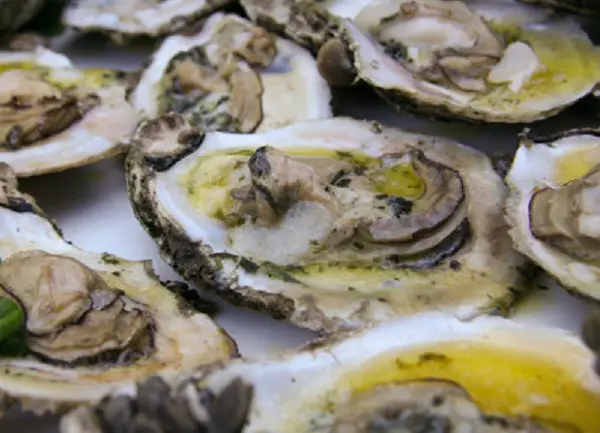 Ingredients:
(Makes 12 oysters)
12 fresh oysters

Coarse salt

Garlic Butter:

3 tablespoons melted butter

1 large garlic clove, grated

1 teaspoon lemon juice

Salt and pepper

Pinch of cayenne pepper

1 tablespoon chopped parsley
Directions:
Preheat the oven to 400 degrees F.

Spread a 1/4-inch coating of coarse salt on a baking sheet (this will keep the oysters from tipping over).

Place the oysters in the baking sheet, nestling them into the salt.

Bake for 10-12 minutes, or until the oysters begin to open.

Remove from the oven and pry off the top shell of each oyster.

Place them on a serving dish.

Combine the garlic butter ingredients and spoon some over each of the oysters.

Serve.