Roasted Potatoes with Parmesan and Oregano
Roasted Potatoes with Parmesan and Oregano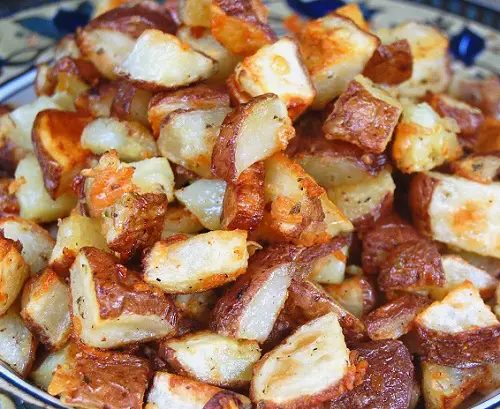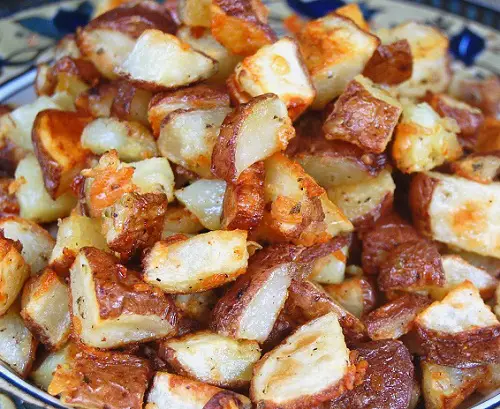 Ingredients
3 pounds baby red potatoes, chopped

1 1/2 teaspoons salt

1 teaspoon pepper

1 teaspoon dried oregano

1 teaspoon garlic powder

1/4 cup shredded parmesan cheese

1/4 cup olive oil
Directions
1. Preheat the oven to 475 degrees.
2. Arrange the potatoes in a single layer on a large baking sheet. Sprinkle with salt, pepper, oregano, garlic powder, and parmesan cheese. Drizzle with olive oil and use your hands to spread the seasonings and oil evenly over the potatoes.
3. Bake for 25 to 30 minutes, flipping occasionally, until browned and crispy.