Rolls of pork from Molise
Rolls of pork from Molise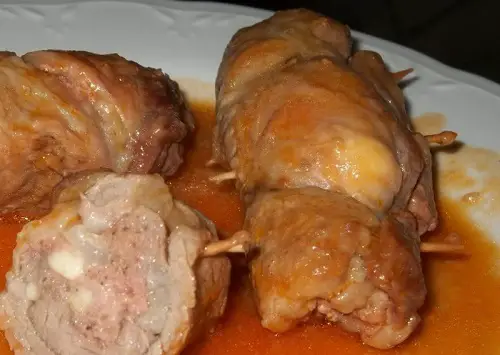 Ingredients for 4 people:
8 thin slices of pork
4 sausages flavored with fennel seeds
200 g. of caciocavallo cheese
1 clove of garlic
½ cup of dry white wine
oregano
lard
olive oil
salt, black pepper.
PREPARATION
Salt and pepper the slices of meat, then fill them with sausage and cheese chopped. Roll the meat on itself to form a roulade and stop it with white thread. In a pan fry a clove of crushed garlic with the olive oil and lard, then remove the garlic and add the rolls; sprinkle with white wine and oregano and cook by adding a little hot water.