Saltimbocca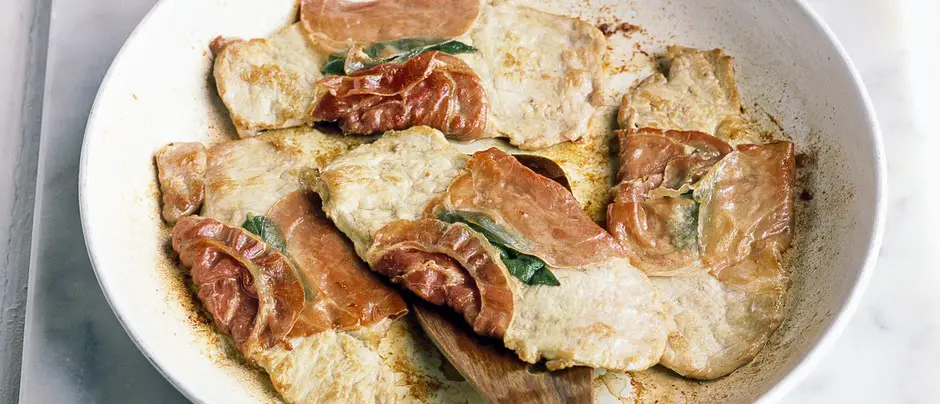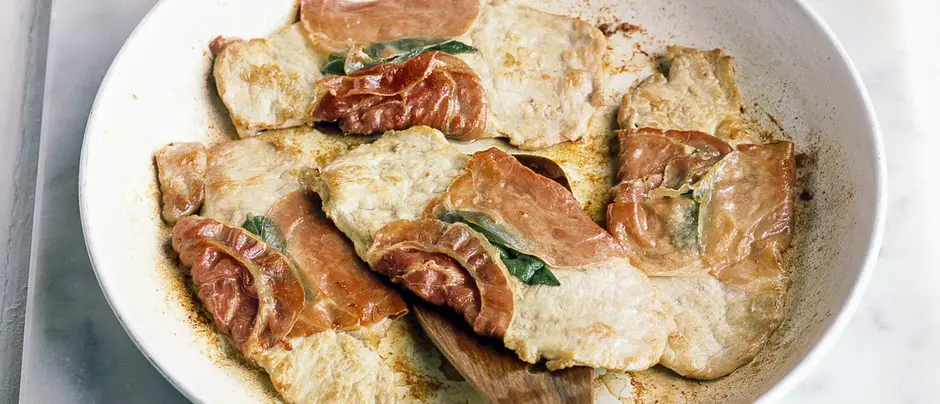 Saltimbocca means 'jump in the mouth' in Italian. This quick supper is a very thin veal escalope, wrapped in Parma ham then pan fried in butter with sage. Look for ethically produced rose veal in good butchers and supermarkets.
Ingredients
parma ham

4 slices

sage

8 leaves

veal loin escalopes

4 thin, beaten out

olive oil

butter

50g

lemon

½, juiced

flat-leaf parsley

a handful, chopped
Method
Step 1

Lay the parma ham out on a clean surface and put a sage leaf in the middle of each one. Put a veal escalope on top of each, followed by the other sage leaf. Season and fold over the sides of the ham to make a parcel.

Step 2

Heat the oil to a shimmer in a heavy-based pan and then, keeping the heat high, add the veal parcels. Cook for 2 minutes or until well colored, then turn and color well on the other side.

Step 3

Remove the meat from the pan and add the butter. Let it froth and start to go brown, season and then squeeze in the lemon juice and sprinkle over the chopped parsley. Pour over the veal and serve.