Scopa – with Explanation & Instructions
Scopa
Frank's Thought
Growin' Up Italian
Scopa – (means  "broom") is an Italian card game. Many of us used to play it with our Grandparents as we were Growin' Up Italian. One of the two major national card games in Italy it is also popular in Argentina and Brazil. The game was brought to many countries by Italian immigrants mainly during the Italian Diaspora. The version of the game that traveled usually adhered to the Scopa di Quindici variation.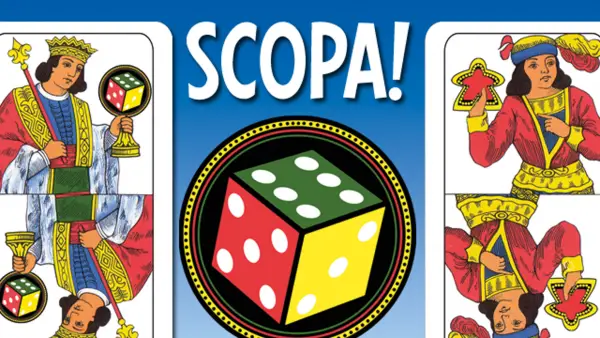 Scopa is also played in former Italian colonies such as Libya, Somalia or Tunisia. It is played with a standard Italian 40-card deck. Mostly a contest between two players or four in two partnerships, it can also be played by 3, 5, or 6 players.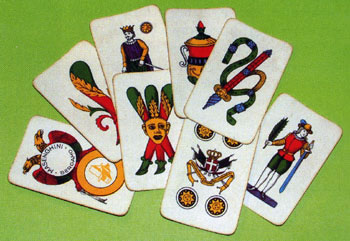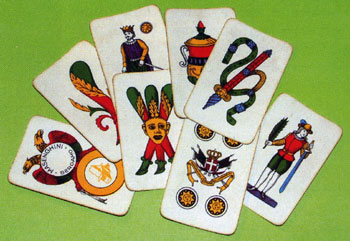 Click here for explanation on How To Play Scopa
The name is an Italian noun meaning "broom", since taking a scopa means "to sweep" all the cards from the table. Watching a game can be a highly entertaining activity. Usually and traditionally the games involve lively, colorful, and somewhat strong-worded banter in between hands. However, skill and chance are more important for the outcome of the game.
Click on the video below for a short piece by Frank Granieri on his memories about the game of Scopa.
Frank's Thought on Growin' Up Italian

and
Visit us on the Web at
EverybodyLovesItalian.com