Seafood Salad – Insalata di Mare – Italian Cook Valentina
"Insalata di Mare" Seafood Salad
Real Italian Kitchen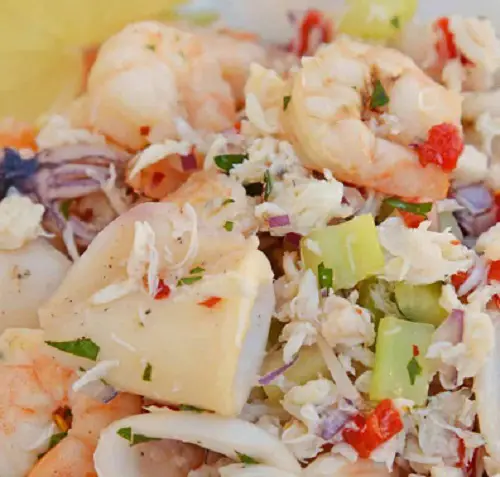 Italian Seafood Salad is a wonderful mix of shellfish and often some chunks of white fleshed fish.
This is a very Tasty Recipe but as usual with all Italian food, the ingredients have to be Fresh.
Hope you enjoy this presentation from Valentina of the "Real Italian Kitchen" explaining her method.
"Insalata di Mare"
Seafood Salad
Video Recipe Below
More Information
~ Another variation of this Salad is called Antipasti di Mare ~
This seafood salad often contains octopus as well as shrimps, scallops, and calamari, but if you prefer, you can certainly leave the octopus out. The octopus requires a much longer cooking time, so if you choose to include it, you will need to add an additional hour or so to your preparation time.