Spaghetti with cloves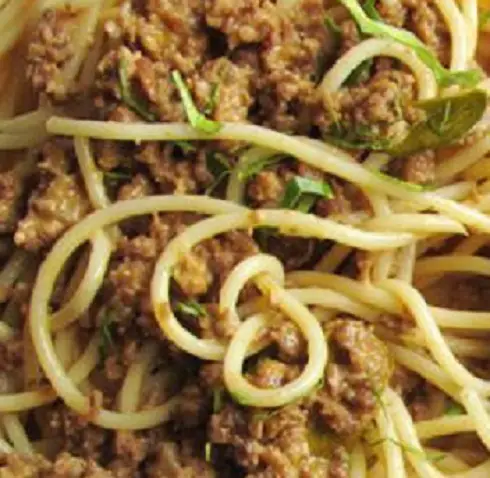 Ingredients for 6 people:
Spaghetti 500 gr
minced beef 250 g
2 cloves, minced
0.5 dl of olive oil
Grated Parmigiano Reggiano cheese (to taste)
salt.
PREPARATION
In a saucepan heat the oil together with ground cloves; after a few minutes, add the minced beef, season with salt and cook over low heat and covered container for about 30 minutes.
Meanwhile, boil the spaghetti in plenty of boiling salted water then, as soon as they are cooked, drain and flavor with cloves and beef sauce, sprinkle optionally with plenty of grated cheese.
Serve immediately.