Spumetti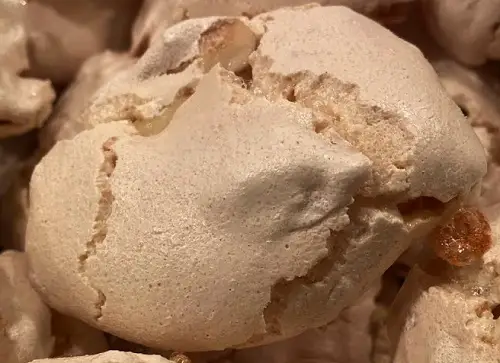 INGREDIENTS
1 pound of hazelnuts, coarsely chopped

1 pound of powdered sugar

2 Tbls of cocoa

2 tsp. of cinnamon

6 egg whites

Parchment paper

PREPARATION

Pre-heat oven to 325 degrees.

In a large bowl mix together the hazelnuts, powdered sugar, cocoa and cinnamon.

Add the egg whites and mix until blended.

Shape the dough into round balls one tablespoon at a time.

Place on a parchment lined baking sheet one inch apart and bake for 30 minutes.