Squash Ribbon Salad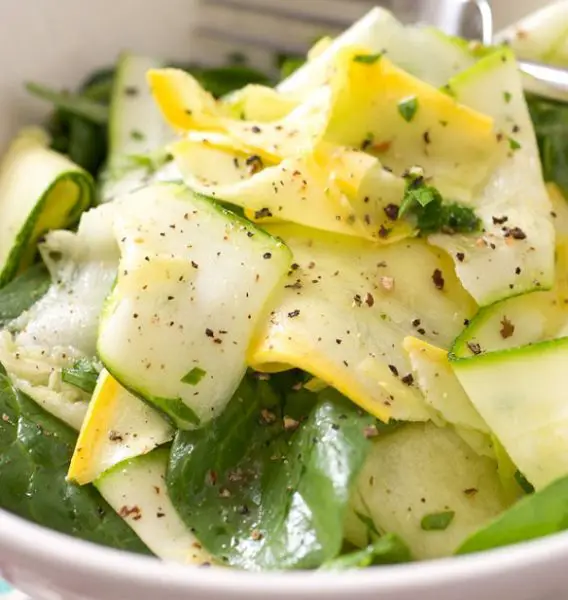 Ingredients:
1 pound zucchini

1 pound yellow squash

3 cups loosely packed baby spinach OR arugula

1 cup loosely packed fresh flat-leaf parsley leaves

2 tablespoons fresh lemon juice

1 1/2 teaspoons extra virgin olive oil

Salt and pepper, to taste
Directions:
Cut zucchini and yellow squash lengthwise into thin, ribbon-like strips using a vegetable peeler.

Toss together the zucchini, yellow squash, baby spinach/arugula, parsley leaves, lemon juice, and olive oil in a large bowl.

Add salt and pepper to taste.

Enjoy!