Turkey Noodle Soup Put Those Leftovers to Good Use
Turkey Noodle Soup Put Those Leftovers to Good Use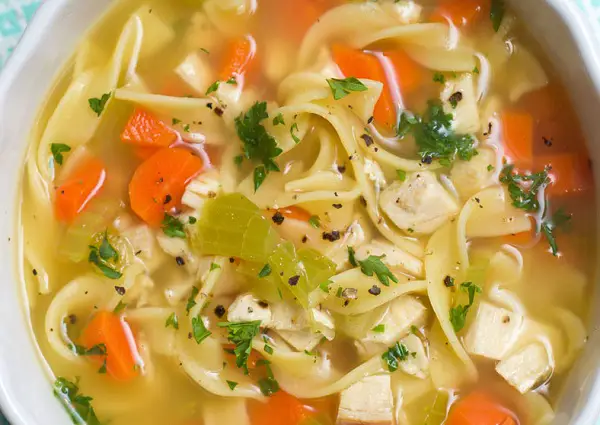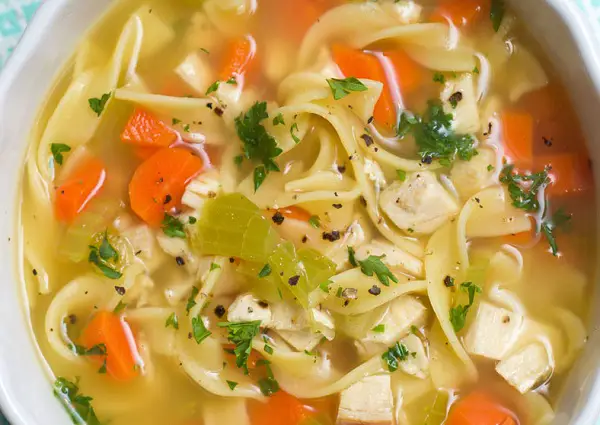 Ingredients:
4 cups Reduced Sodium Chicken Broth

Generous dash ground black pepper

2 medium carrots, sliced

1 stalk celery, sliced

1/2 cup uncooked egg noodles

1 cup shredded cooked turkey

Garlic powder, to taste

1 tsp fresh parsley, minced, for garnish
Directions:
Heat broth with black pepper, carrot and celery in 2-qt. saucepan over medium-high heat to a boil.

Stir noodles and Turkey in saucepan.

 Reduce heat to medium.

Cook 10 min. or until noodles are tender, stirring often.

Season with garlic powder and garnish with fresh, minced parsley.