Cherry Tomato Salad with Creamy Basil Dressing
Cherry Tomato Salad with Creamy Basil Dressing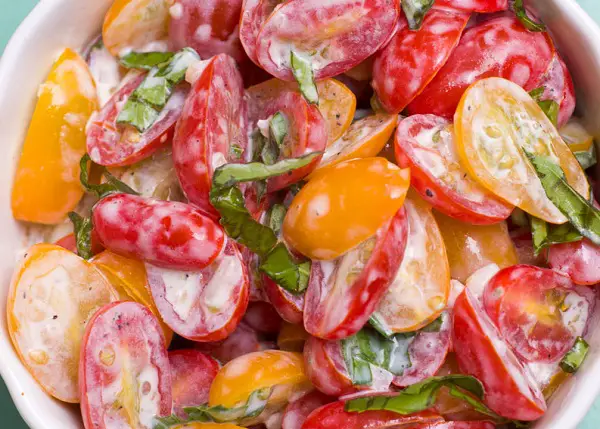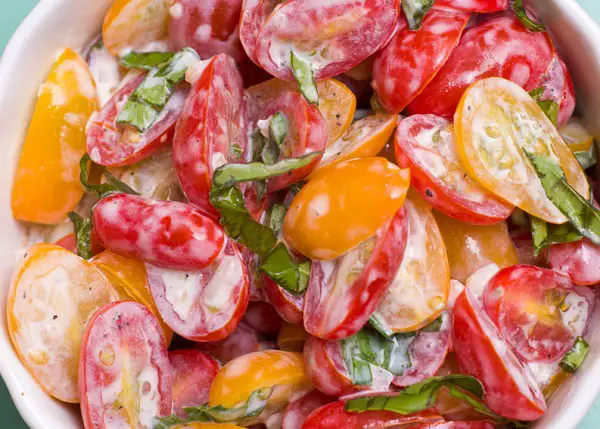 Ingredients:
6 cups red and yellow cherry tomatoes, halved if large

Salt and freshly ground black pepper

2/3 cup buttermilk

1/4 cup sour cream

3 tablespoons finely chiffonade (thinly sliced) fresh basil leaves

1 shallot, minced

2 garlic cloves, minced
Directions:
Add the cherry tomatoes to a large serving bowl.

Season with salt and pepper, to taste, and toss.

In another bowl, whisk together the buttermilk, sour cream, basil, shallots, and garlic.

Season with pepper, to taste.

Drizzle dressing over tomatoes and toss.

Serve immediately.