Tomato-Garlic Crab Legs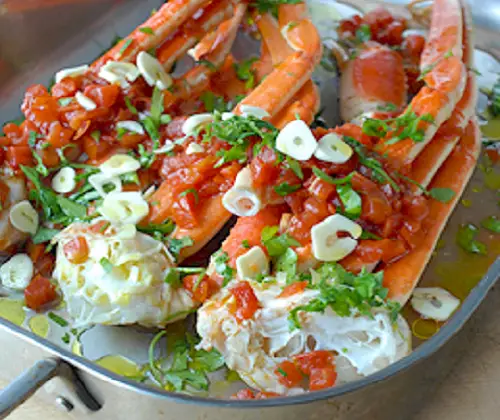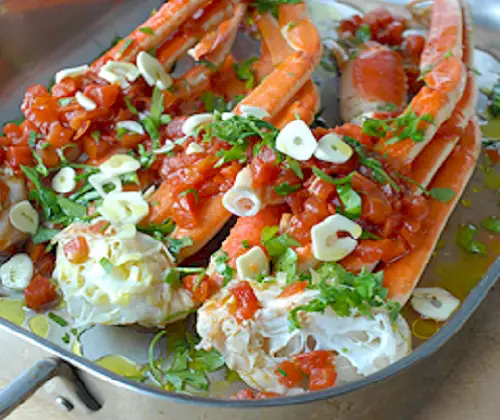 Ingredients
Yield: 2 servings
¼ cup roasted minced garlic

1 cup dry white wine

4 tablespoons unsalted butter, melted

16 ounces diced tomatoes

2 teaspoons Worcestershire sauce

1 teaspoon kosher salt

¼ cup parsley leaves, finely chopped

2 pounds snow crab legs, at room temperature

Sliced rustic bread
Directions
Preheat the oven to 400 degrees.

Slice the crab legs length-wise so the juices can seep in.

In a bowl combine the roasted garlic, wine, butter, tomatoes, Worcestershire, salt, and parsley.

 Place the crab legs in a Dutch oven or casserole dish and cover them with the mixture. Place the Dutch oven lid on or if you are using a casserole dish tent a piece of foil over it.

Make sure the foil doesn't touch the tomatoes. Bake for 15 minutes until piping hot.

Serve immediately on a plate with some of the juice and tomato mixture spooned on top. Include some bread for dipping.