Trenette al Salmone Recipe
Trenette al Salmone Recipe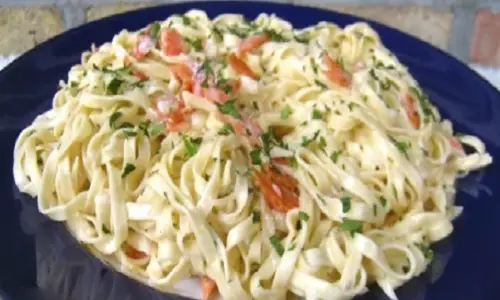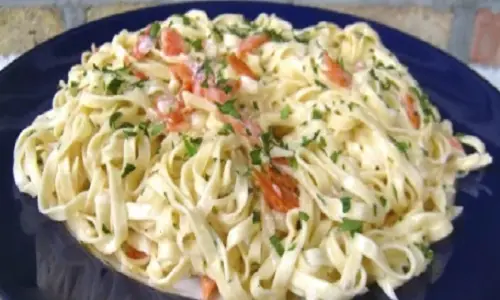 Ingredients

1/2 stick (1/4 cup) butter

1 shallot, chopped fine

1 cup heavy cream

1/2 lb (8 oz) smoked salmon, cut into 1 1/2 to 2 inch strips

1 oz vodka (optional)

1 lb cooked trenette

2 tbsp fresh parsley, chopped, separated

salt & ground white pepper, to taste

reserved pasta water
Directions
Melt butter in a large, deep frying pan over med-high heat.

Add shallots and sauté until soft, about 2 minutes.

Add salmon and continue sautéing for another 2 minutes.

Remove pan from heat, add vodka, give the pan's contents a quick stir, and return to heat.

After a minute, add the cream and continue cooking until sauce thickens slightly, about 2 – 3 minutes.

Season with 1 tbsp of the parsley and salt & pepper to taste before adding the cooked trenette to the pan. Mix until the pasta is well-coated. If necessary, add a little of the reserved pasta water.

Garnish with remaining tbsp of parsley and serve immediately.
https://fromthebartolinikitchens.com