Truffled Zucchini Penne by Stacee in Tuscany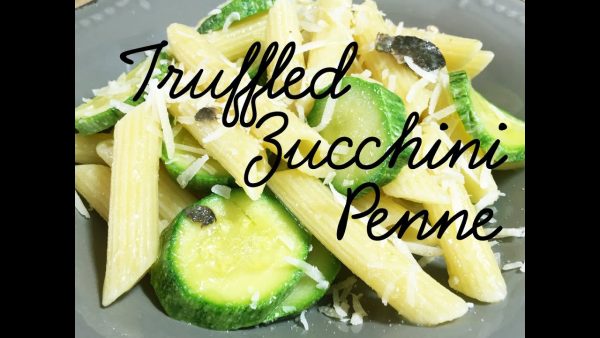 A simple weeknight (semi-homemade) pasta using truffle sauce, extra virgin olive oil, and zucchini! In Italian it's called penne con zucchine e tartufo! Enjoy! Recipe below.

Ingredients
Penne pasta (approx. 1/2 lb or 250g)

2 zucchini

1 1/2 tsp truffle sauce

3 Tbs extra virgin olive oil (more if you like)

Salt

Parmigiano Reggiano
Directions
Start pasta in salted water.

Slice and steam zucchini with a pinch of salt.

Mix truffle sauce with oil and heat on low for a minute or two.

Add truffle sauce and oil mixture to cooked and strained pasta. Stir.

Add steamed zucchini. Stir.

Plate and serve and top with Parmigiano Reggiano.
Enjoy!