Tuna Croquettes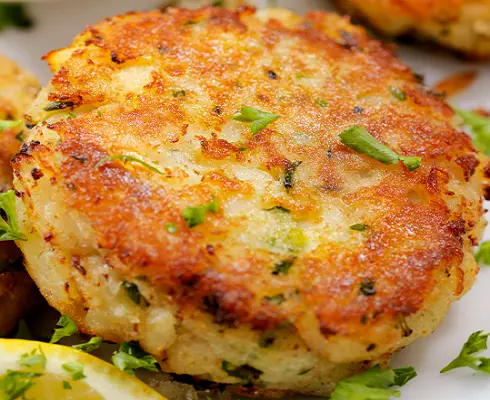 Ingredients
For 6 people:
Tuna in oil 350 gr

3 eggs

4 tablespoons of flour

a glass of milk

butter 60g

bread crumbs

chopped parsley

2 eggs (for gilding)

butter (for frying)

salt.
PREPARATION
Melt the butter in a pan, then add the milk and the flour and cook for about 10 minutes, stirring thoroughly.

Aside put the tuna to boil in a pot so that it lose the oil scent then, after 20 minutes, drain it and put it in a bowl where you add the eggs, cream freshly made flour and finally the chopped parsley .

Mix well, then form some balls, pass them in the beaten eggs with a pinch of salt and then in bread crumbs, then fry them in butter.

As soon as they are golden, drain, let them dry on a paper towel and serve hot piping.