Tuscan Asparagus by Stacee in Tuscany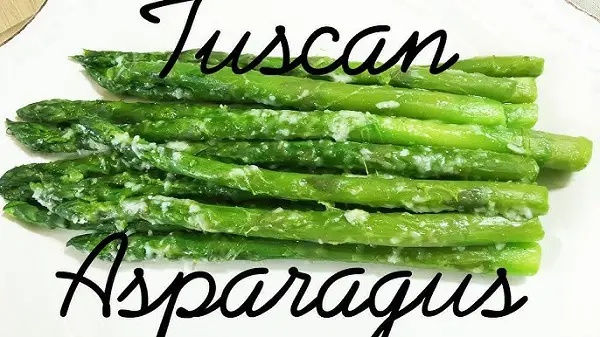 Ingredients:
Bunch of fresh asparagus

1/2 Tbs melted butter

1/2 C Parmigiano Reggiano

pinch of salt
Directions
Wash asparagus.

Cut off white woody parts at the end.

Peel the skins off the thicker ones toward the bottom.

Drop into boiling salted water and cover.

Steam until al dente (check after about 5 minutes, this can happen quickly).

Place steamed asparagus in an oven pan.

Drizzle with butter and sprinkle with Parmigiano Reggiano.

Make another row and repeat if you have enough asparagus.

Cook in 300F oven for 5 minutes to let cheese melt.

Plate and serve!