Tuscan Pork with Peppers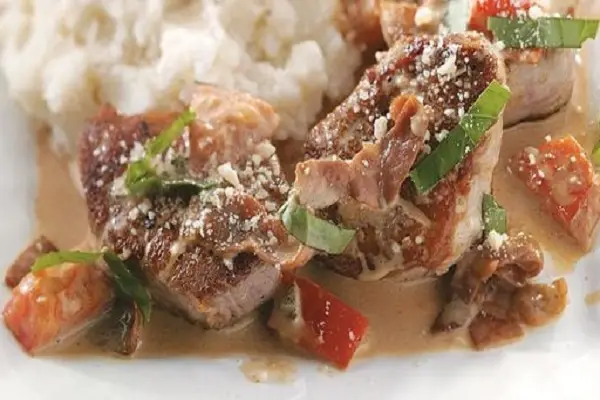 This Tuscan Pork with Peppers can be served all by itself or on top of pasta if you prefer. Enjoy!

INGREDIENTS
Serves 4 people
2 pork tenderloins, cut into pieces

1 tsp of salt

1 tsp of fresh ground black pepper

2 Tbls of extra virgin olive oil

3 cloves of garlic, chopped

1 yellow onion, sliced

1 green bell pepper, cut into strips

1 red bell pepper , cut into strips

1/2 cup of white wine

1 15 oz. can of diced tomatoes

1 tsp of dried oregano

1 tsp of dried basil
PREPARATION
Trim all the silver fat off the pork then cut into the 2 inch pieces.

Season the pork with salt and pepper

In a large skillet, sauté the pork in the olive oil until browned.

Remove the pork from the pan and set aside.

Add the garlic, onions and peppers to the pan and sauté for about 3 to 4 minutes.

Return the pork to the pan

Deglaze the pan with the white wine.

Add the tomatoes, basil and oregano.

Cook covered for 20 to 30 minutes.