Zucchini and saffron farfalle
Zucchini and saffron farfalle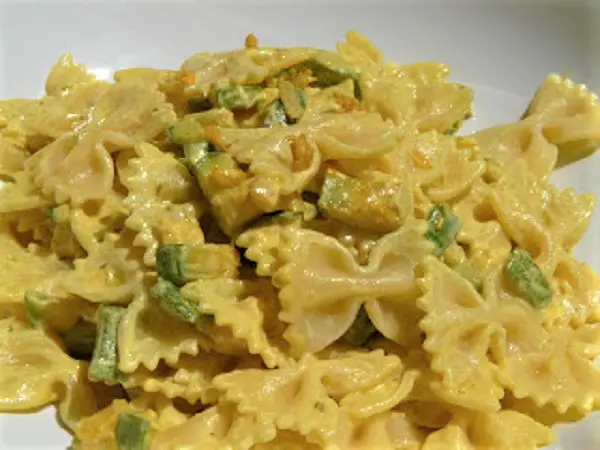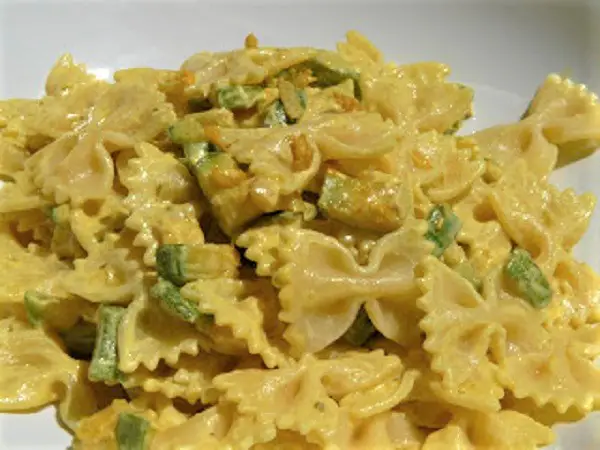 A delicious pasta dish, easy to prepare but with a sophysticated allure due to the basil and lemon notes. It's seriously one of my favourite for the spring-summer season.
Ingredients for 4:
14 oz. pasta (farfalle but you can also use fusilli or penne)
3 oz. creamy cheese like robiola or philadelphia
3 small zucchini
1 bag saffron powder
2 tablespoon extravirgin olive oil
salt & pepper
4-5 basil leaves
lemon zest
Directions
Cut zucchini in small dices, sautee in a pan with oil, salt and pepper.
When zucchini are golden add saffron, mix then add the cheese and the basil leaves roughly cutted, mix again.
Bring salted water to boil then cook your pasta, drain it and pour into the pan with 2-3 tablespoon of cooking water. Turn the fire on and mix very well. Put your pasta into dishes then add lemon zest on top.
Join Joanne and Frank on Facebook at
and