Zuccotto di Pavesini alla stracciatella
Zuccotto di Pavesini alla stracciatella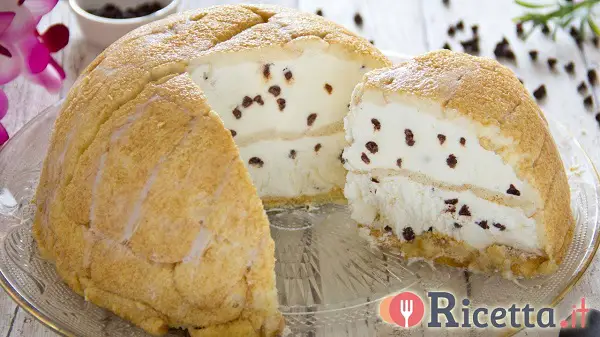 Ingredients
500 g of cream

70 g of sugar

250 g of mascarpone

90 g of chocolate chips

Lady fingers (About one pack)

Milk
Directions
Whip the cream together with sugar and add the mascarpone then chocolate chips.

Place the cream in the refrigerator.

Dip the lady fingers in milk for the base of the zuccotto.

 Add half of the cream then another layer of lady fingers soaked in milk.

Add remaining cream and add a final layer of lady fingers without soaking in milk.

Freeze the zucotto for 2-3 hours and serve.