Artichokes and mozzarella
Artichokes and mozzarella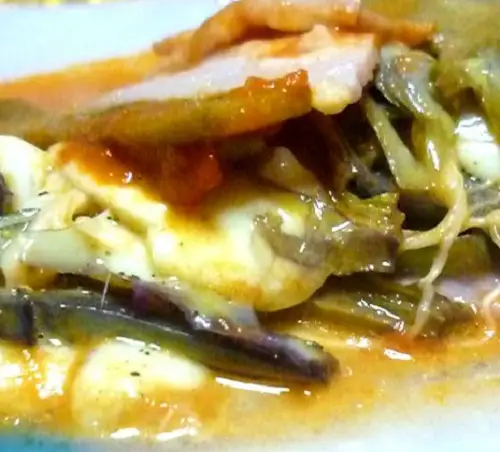 Ingredients for 4 people:
4 medium artichokes
mozzarella 400g
ham in a single slice 200 gr
peeled tomatoes 350g
6 basil leaves
1 glass of dry white wine
extra virgin olive oil
butter 20 gr
grated Parmesan cheese
salt, pepper.
PREPARATION
Clean the artichokes by removing the tough leaves and cut the tips, then slice thinly, then put them in cold water acidified with lemon for 5 minutes. Meanwhile gently squeeze the cheese and cut into thin slices, then set aside. In a skillet, sauté the oil and butter, then add the artichokes after rinsing under running cold water, sprinkle with the wine and let it consume moderate heat. When the artichokes are cooked and slightly crispy, drain and keep aside. In the same sauce cook the diced tomatoes then unwind over the basil leaves and cook for 5 minutes, then turn off the heat and lying on a layer of mozzarella sauce (leaving aside 50 grams to be cut into cubes), one of ham and finally a layer of artichokes. Complete with diced mozzarella put back on the heat with the lid on for 3 minutes and then sprinkle with black pepper. Let stand for 5 minutes and serve.