Asparagus and Prosciutto Salad
Asparagus and Prosciutto Salad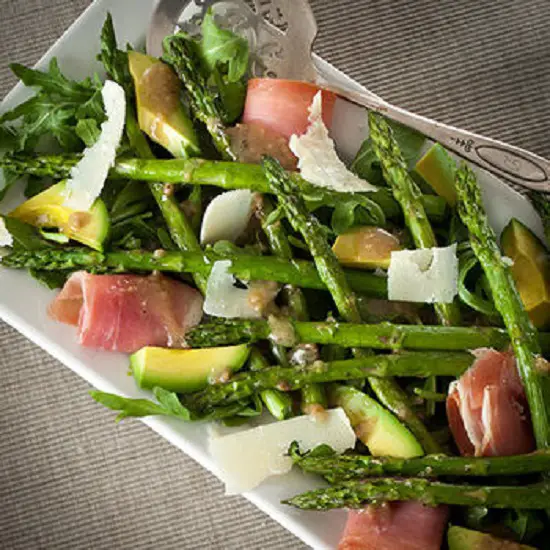 Ingredients
4
Servings
1 pound asparagus, ends trimmed

2 Tablespoons olive oil

Salt and pepper

3 ounces baby arugula

1/4 pround prosciutto, thinly sliced

1 avocado, peeled, pitted and sliced

Parmesan cheese, shaved
Directions
Preheat oven to 400°F.

Place asparagus on a rimmed baking sheet, making sure to not over crowd. Drizzle olive oil over asparagus and season with salt and pepper. Toss to coat.

Roast asparagus approximately 10-15 minutes or until tender yet still a little crisp and bright green.

Arrange arugula on a serving dish.

Wrap each slice of prosciutto into a little bundle.

Place asparagus, prosciutto, avocado and Parmesan cheese on top. Drizzle vinaigrette over salad and serve immediately.