Bigoli e bisi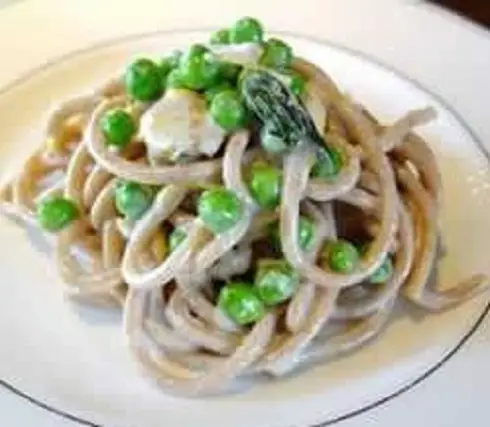 Ingredients For 6 people:
Bigoli fresh 450 gr
Fresh shelled peas 120g
ham cut into cubes 200 gr
butter 25 gr
3 tablespoons extra virgin olive oil
grated parmesan cheese
chopped parsley
salt.
PREPARATION
In a pan fry in oil and butter melted together, ham with peas; finish cooking and sprinkle with chopped parsley.
Boil bigoli in salted water, then drain it al dente, toss with the sauce with peas and ham, and complete with a generous sprinkling of grated cheese. Serve warm.