Braciola and Tomato Sauce
Braciola and Tomato Sauce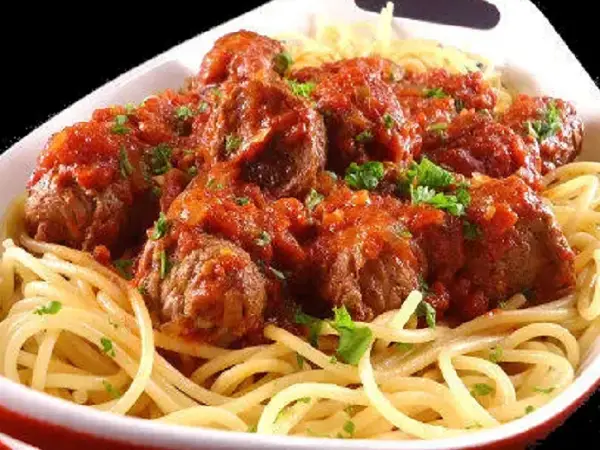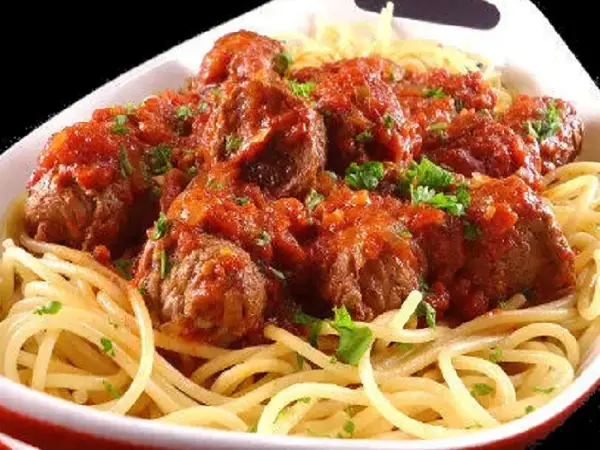 Ingredients:
Yield: 6 servings.
1/3 cup golden raisins

1/3 cup chopped Italian parsley

1/4 cup pine nuts

1/4 cup finely grated Parmesan

1 tablespoon finely chopped garlic

12 (6″x 4″) slices boneless beef chuck, pounded to 1⁄16″ thickness

Kosher salt and freshly ground black pepper, to taste

Instant blend flour

1/4 cup olive oil

1 medium yellow onion, finely chopped

1/2 cup dry red wine

1/4 tp 1/2 teaspoons red chile flakes

2 (28-oz.) cans whole, peeled tomatoes in juice, crushed by hand

1 bay leaf

Cooked spaghetti and garlic bread for serving
Directions:
1) To make filling: Mix together raisins, 4 tablespoons parsley, pine nuts, Parmesan, and garlic in a bowl; set aside.
2) Place a slice of beef on a work surface perpendicular to you, season with salt and pepper, and place about 1 tablespoon filling on the bottom half. Roll beef up around the filling into a tight cylinder. Secure roll with toothpicks, and repeat with remaining beef and filling.
3) Heat oil in a 6-quart Dutch oven over medium-high heat. Season beef rolls with salt and pepper and lightly dust with instant blend flour. Working in batches, add rolls, and cook, turning as needed, until browned on all sides, about 6 minutes. Transfer to a plate and set aside. Add onion to pot, and cook, stirring, until soft, about 5 minutes. Add wine, and cook, stirring to scrape bottom of pot, until almost evaporated, about 5 minutes. Stir in chile flakes, tomatoes, and bay leaf, and then return beef rolls to pot. Bring to a boil, and then reduce heat to medium-low; cook, covered partially and gently stirring occasionally, until meat is cooked through and tender, about 2 hours.
4) Remove meat rolls from sauce, remove toothpicks, and transfer to center of a serving platter. Continue cooking sauce until reduced and thickened, about 20 minutes. Surround braciola with cooked spaghetti. Pour sauce over meat rolls, and sprinkle with remaining parsley. Serve immediately. Yield: 6 servings.