Caramelized Sweet Corn and Zucchini
Caramelized Sweet Corn and Zucchini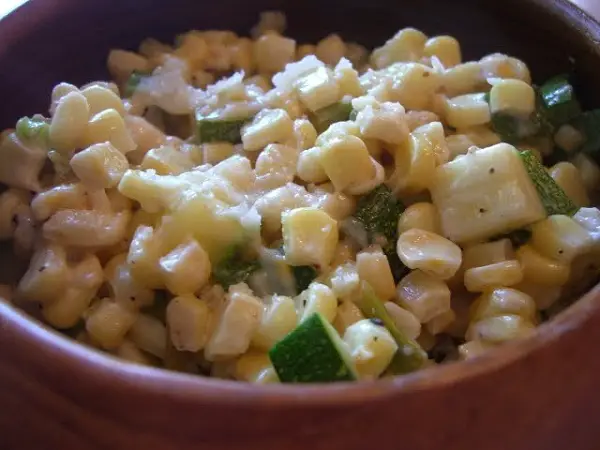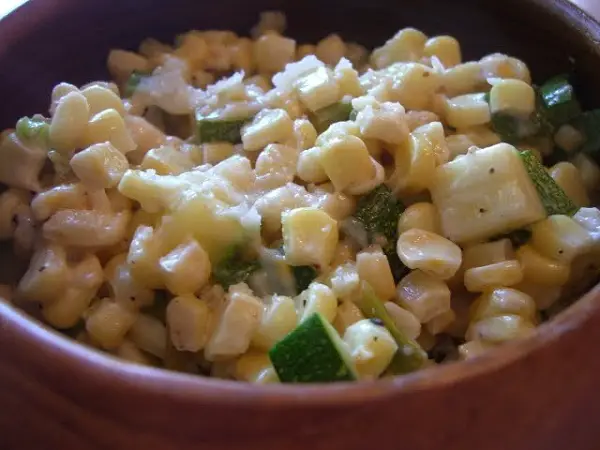 Ingredients
serves 6
2 tablespoons butter

1 (1 pound) package frozen sweet corn or 3 1/2 cups fresh corn

1 zucchini, diced

2 scallions, chopped

1/3 cup half and half

1/4 cup Parmesan cheese, grated

1/2 teaspoon salt

1/4 teaspoon pepper
Directions
Heat a large saute pan to medium high and add the butter.

When it has melted, add the corn, zucchini, and scallions.

Cook for 6 – 8 minutes or until the vegetables begin to brown.

Add the half and half and continue to cook until the liquid reduces and thickens, about 3 – 4 minutes.

 Stir in the Parmesan cheese and season with the salt and pepper.