Garlic Clams and Mussels on the Grill
Garlic Clams and Mussels on the Grill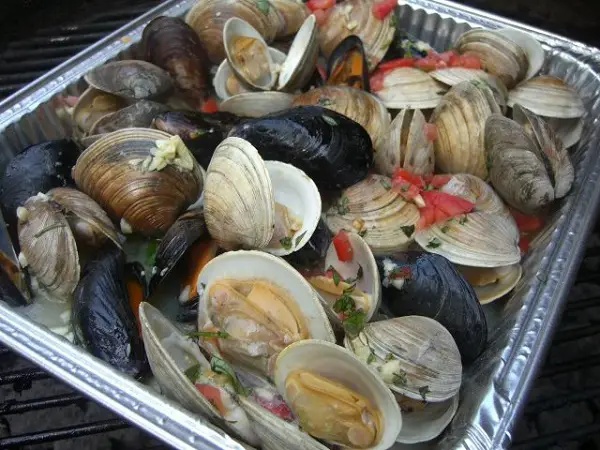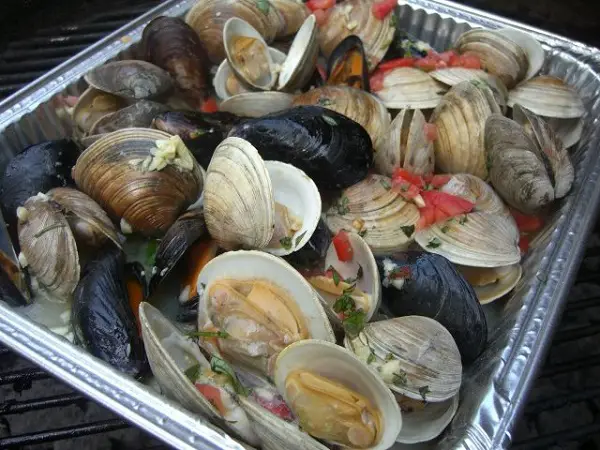 Ingredients
4 tablespoons butter

3 large garlic gloves, chopped

2 dozen clams, scrubbed clean, I like using littlenecks

2 dozen mussels, scrubbed clean

1/2 cup fresh tomato, chopped

2 tablespoons fresh basil, chopped
Directions
Heat a grill to high heat.

Place the butter and garlic in a small saucepan over low heat.

Melt the butter and infuse it with garlic.

Turn the heat off and leave the saucepan on the burner.

When the grill is ready, place a disposable aluminum pan (9 x 13 inch) directly on the grill grate.

Add the clams and cover the grill with the lid. Cook for about 15 minutes; the clams will just beginning to open.

 Add the mussels to the pan along with the clams and replace the lid. Grill for another 5 – 10 minutes or until all of the clams and mussels have opened.

Drizzle the garlic infused butter over the shellfish and sprinkle with the tomatoes and basil.

Serve immediately.