Cheesy Chicken Skillet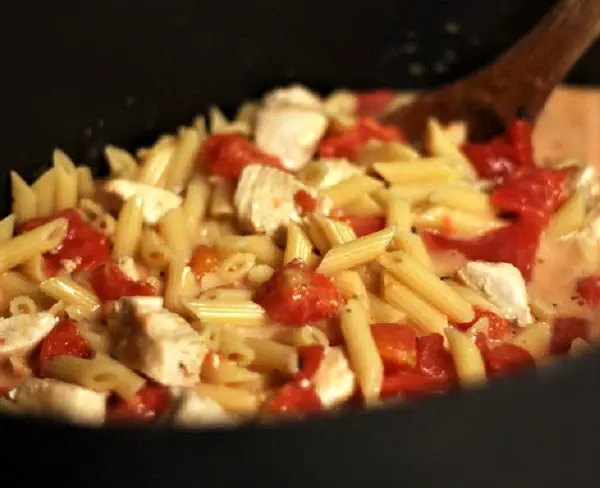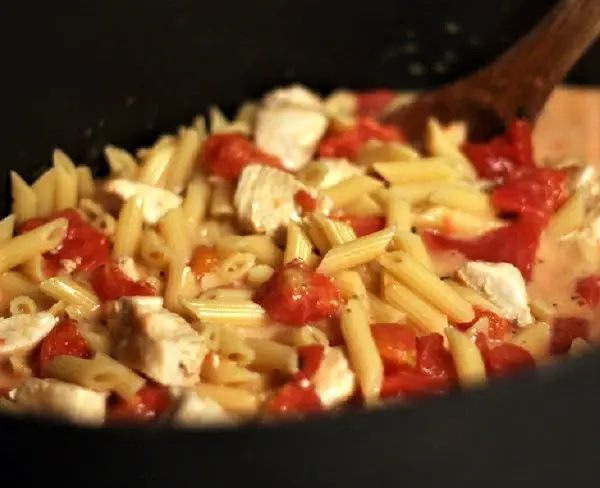 Ingredients
    2 cups of pasta

    3/4 lbs chicken, cut into pieces

    1 can  cream of chicken soup

    1 (15 ounce) can diced tomatoes

    1 1/2 cup of milk

    1 tbsp dried basil

    1 tbsp dried oregano

    1 tbsp garlic powder

    1 tsp salt

    1 tsp black pepper

    1/4 cup shredded mozzarella
Directions
Cook the pasta as directed.

 Heat 10 inch skillet over medium high heat.

Add chicken & cook thoroughly.

Reduce heat to medium; stir in soup, tomatoes, milk and seasonings.

 Stir in cooked pasta.

Cook about 8 minutes, stirring occasionally until bubbly & heated through.

Sprinkle with cheese.

Reduce heat, cover & let stand about 5 minutes.