Chicken and Chickpea Salad
Chicken and Chickpea Salad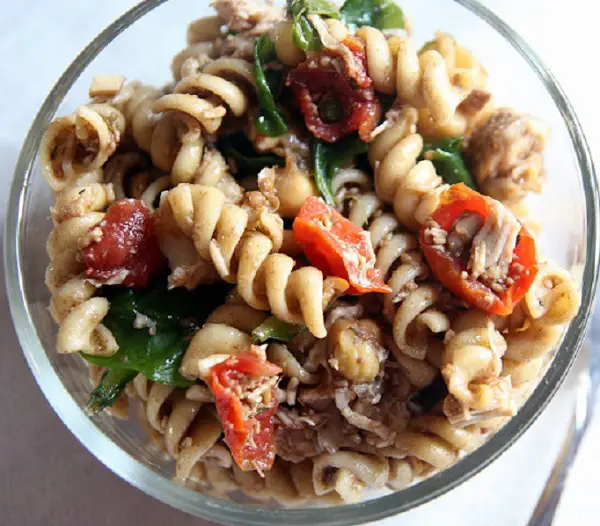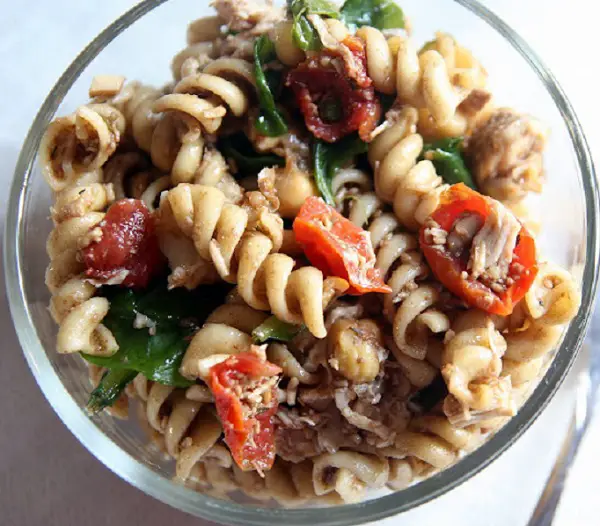 Ingredients
    1 (15 oz.) can chickpeas

    1/2 cup balsamic vinegar

    2 garlic cloves, minced

    1 1/2 tsp. salt

    2 tsp. fresh chopped thyme

    1 tsp. fresh chopped oregano

    1/2 cup olive oil

    6oz fresh mozzarella, cubed

    1-1 1/2 cup cooked shredded chicken

    1 tsp. pepper

    1lb pasta

    1/2 cup fresh grated parmesan cheese

    2-4 cups arugula

    1 cup tomatoes, roughly chopped
Directions
Drain and rinse chickpeas.

Combine vinegar, garlic, salt, thyme, oregano, pepper and olive oil. Whisk to mix.

Stir in chickpeas, chicken, and mozzarella.

Cover and let sit at room temperature for 30 min-1 hour.

Make pasta according to box directions.

Drain and add to chickpea mixture.

Toss with parmesan, arugula, and tomatoes.

Serve immediately.