Zucchini Banana Muffins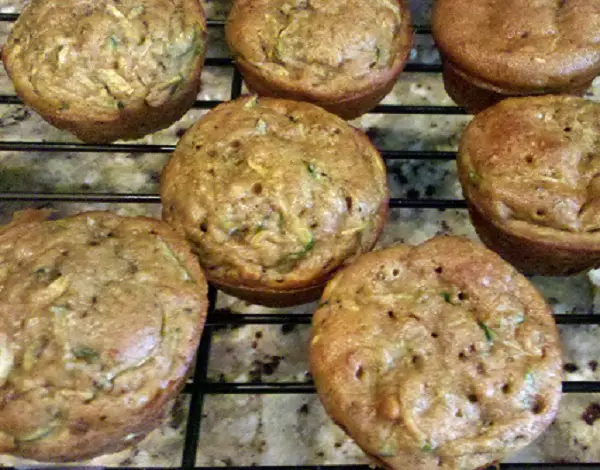 Ingredients
2 eggs

1/2 cup sugar

1/2 cup applesauce

1 tbsp molasses

1 1/2 teaspoons vanilla extract

1 mashed banana

1 1/2 cups all-purpose flour

1 tsp baking soda

1/4 tsp baking powder

1/4 tsp nutmeg

1 tsp ground cinnamon

1/2 cup chopped pecans

2 cup shredded zucchini
Directions
Preheat oven to 350. Spray a muffin pan with nonstick cooking spray.

Beat eggs, sugar, applesauce, molasses, & vanilla extract in a mixing bowl until well combined. Add in banana and mix for another minute.

In a separate bowl combine flour, baking powder, baking soda, nutmeg, and cinnamon. Slowly add to egg mixture. Mix just until combined.

Fold in pecans and zucchini.

Fill muffin tins 2/3 of the way full. Bake for 18-23 minutes or until a toothpick inserted in the middle comes out clean.

Remove from pan. Cool on wire rack.