Chicken with peppers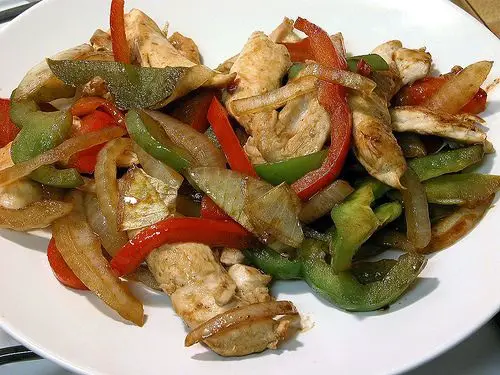 Ingredients for 4 people:
Chicken breast, cut into strips 500 g
3 peppers (of different colors)
1 clove garlic, minced
1 teaspoon of cumin seeds
olive oil
salt, pepper.
PREPARATION
Cut the chicken breast into strips and peppers, freeing them from the seeds and filaments.
Sauté in a pan, the clove of garlic with olive oil, then add  peppers and chicken breast, season with salt, pepper and cumin seeds and cook, stirring frequently for about 8 minutes.