Biscotti Recipe – Italian Grandma' makes Anisette Biscotti
Biscotti Recipe
Italian Grandma' makes Anisette Biscotti

Biscotti  known also as cantucci, are Italian almond biscuits that originated in the city of Prato. They are twice-baked, oblong-shaped, dry, crunchy, and may be dipped in a drink.
Biscotti is the plural form of biscotto. The word originates from the medieval Latin word biscoctus, meaning "twice-cooked". It characterised oven-baked goods that were baked twice, so they became very dry and could be stored for long periods of time. Such non-perishable food was particularly useful during journeys and wars, and twice-baked breads were a staple food of the Roman legions.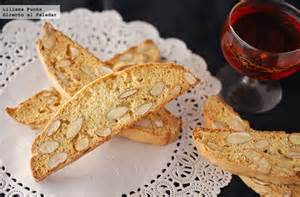 The word biscotto, in this sense, shares its origin with the British-English  word "biscuit", which refers to what American-English-speakers call a "cookie". In modern Italian, the word biscotto refers to any cookie or cracker, just as does the British use of the word "biscuit". In North America, the term "biscotti", used as a singular, refers only to the specific Italian cookie known in Italy as cantuccio.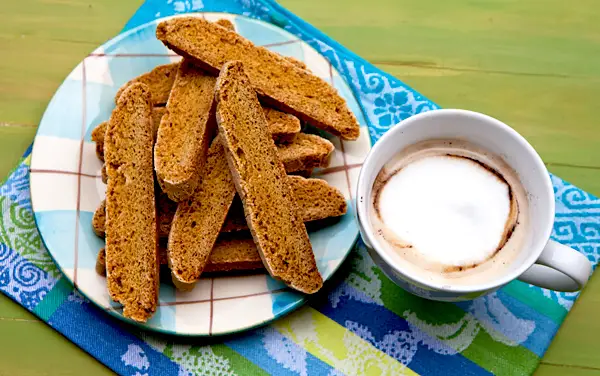 Although commonly used to indicate the biscuits of Prato, biscotti di Prato, in modern Italy and Argentina they are also known widely by the name "cantuccini".
These names actually suggest other similar regional products of Italy. The term cantuccini is most commonly used today in Tuscany, but originally refers to variations or imitations which deviate from the traditional recipe in a few key points such as the use of yeasts, acids (to make them less dry) and flavourings. Rusks are larger, longer biscuits, rustic bread dough enriched with olive oil and anise seeds.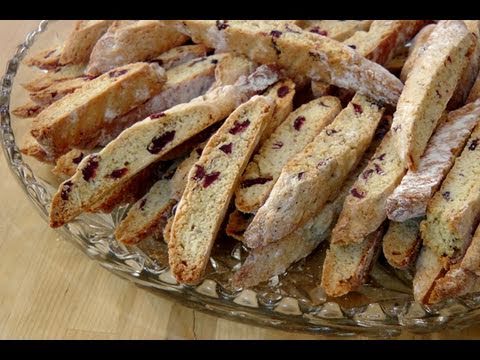 The name may have been born from the fact that on the old sign (still present) of "Biscottificio Antonio Mattei," the leading manufacturer of biscuits of Prato, is written just below the name of the shop: "Manufacturers of cantuccini," which at the time were one of the major products of the biscuits. The sign has remained unchanged, and after such a long time people are accustomed to associate the name "cantuccini" with the biscuits typical of Sardinia and Sicily.