Frank Sinatra – London 1962 – LIVE "You Make Me Feel So Young" 
Frank Sinatra  
"You Make Me Feel So Young"
LIVE in London
1962
*
This is a LIVE video of Frank back in 1962, performing at the Royal Festival Hall in London. 1962 seems like such a long time ago and yet in another way it was just yesterday.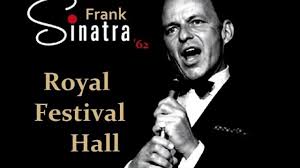 At that time Frank was at the top of the Entertainment Industry. I recall living in Atlantic City at the time. Frank's very close friend Skinny D'amato owned the 500 Club (known by many as just The 5) where Frank appeared every year for some time. The place would be packed…. It was just a small venue but Frank came anyway just to help out Skinny. 
I recall the bill boards back in the day when Frank would arrive. Some of them actually showed a picture of Frank.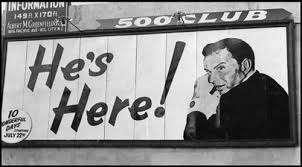 But others if you can imagine on a huge bill board, written in small letters…. He's Back. That's it… He's Back. No mention of Frank Sinatra or anything else.
Everybody knew what that meant and where he would be.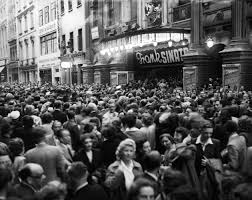 So when this was recorded in London back at that time even in Europe fans just couldn't get enough. Sinatra was truly one of a kind.  Hope you enjoy this recording.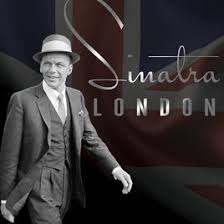 Sinatra: London is a 3CD & 1DVD Frank Sinatra box set released on November 25, 2014. It is the third in a series of city-themed box sets following Vegas and New York. The set includes the 1962 album Sinatra Sings Great Songs from Great Britain as recorded in London, as well as unreleased outtake material from those sessions and spoken introductions for each song intended for a BBC radio special. The live material consists of a 1953 session from BBC Radio's The Show Band Show, a full concert recorded in 1984 at the Royal Albert Hall, and two concerts on the DVD, both recorded at the Royal Festival Hall in 1962 and 1970. The liner notes are written by Ken Barnes.
*