The Rat Pack – LIVE St. Louis 1965 (Comedic) The Birth of the Blues
The Rat Pack – LIVE St. Louis 1965 (Comedic) The Birth of the Blues
*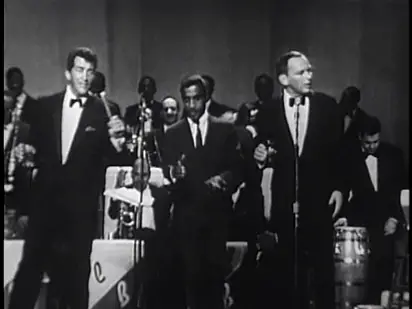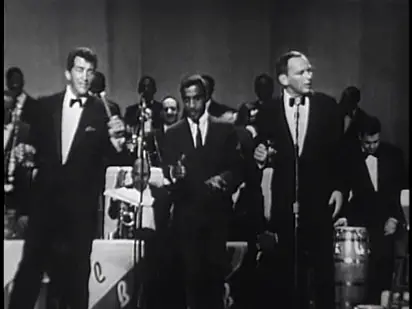 On June 20th, 1965, the Rat Pack took the stage at the Kiel Opera House in St. Louis for a fundraiser to benefit Dismas House, the first halfway house for ex-convicts.  Frank,  Dean and Sammy were joined by Johnny Carson as emcee, filling in for Joey Bishop, who was out with a bad back.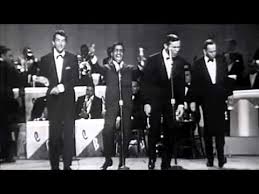 The performance that night was captured on film but was lost for over 45 years until a TV producer and vintage TV expert, Paul Brownstein tracked down a print of the show that had been sitting in a closet in St. Louis.  Soon afterwards, it was released on DVD as part of the Ultimate Rat Pat Collection:  Live & Swingin".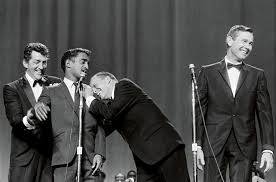 Johnny Carson surprised the audience and his co-stars alike with some pretty good vocals during the musical finale of Birth of the Blues.  Other highlights of the show include some hysterical physical moves by Dean, and some playful heckling of Frank from backstage as he tries to get through a solo.  Frank customized his hit My Kind of Town by changing the lyrics to salute St. Louis instead of Chicago.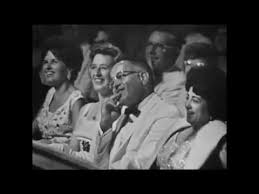 And there's a pretty good little practical joke played on Frank by Dean.  When Frank performed I've Got You Under My Skin, it was the second time the audience heard it that night because Dean inserted it into his set preceding Frank's.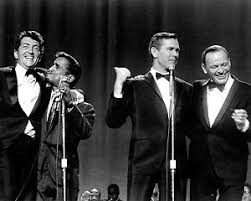 The lineup of solo sets by Dean, Sammy and then Frank, followed by group numbers involving all three.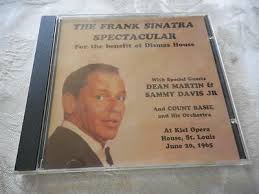 The Rat Pack's St. Louis show is available for viewing on YouTube, including the great closing number, Birth of the Blues.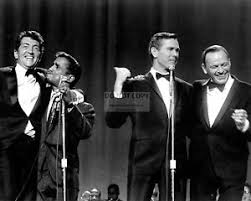 Enjoy
*