Delicious & Traditional Italian Antipasto – Laura Vitale Recipe
Delicious & Traditional
Italian Antipasto
Laura Vitale Recipe
Antipasto
I love Italian Food. I think around the world Italian Food is the most popular world wide. As a lead in to most Italian lunches or dinners we have an antipasto of one form or another.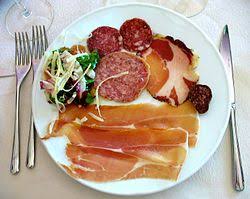 I love to make the antipasto utilizing many of the wonderful Italian specialties such as Soprasatte, Prosciutto, Salami, Capicolo, Roasted Peppers, Olives, Formaggio, Pickled Eggplant, roasted Artichoke Hearts, Tarrali, Mozzarella, Sharp Provolone,  Dried Tomatoes, Mortadella, Fennel (Finochio), Capsicum, sometimes citrus fruit like Oranges or Tangerines and more depending on what is available at the time.
Antipasto (plural antipasti) is the traditional first course of a formal Italian meal. Problem is that usually you can't stop eating the antipasto it's so good.
If you're not careful you'll ruin the rest of your dinner.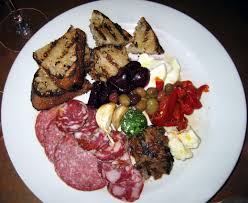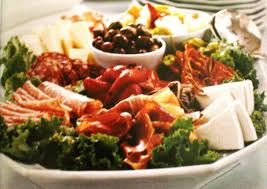 The contents of an antipasto vary greatly according to regional cuisine. It is quite possible to find different preparations of saltwater fish and traditional southern cured meats (like soppressata or 'nduja) in the south of Italy, whereas in northern Italy it will contain different kinds of cured meats and mushrooms and, especially near lakes, preparations of freshwater fish. The cheeses included also vary significantly between regions and backgrounds, and include hard and soft cheeses.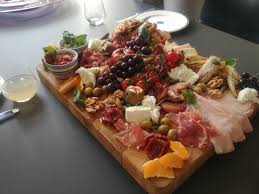 Many compare antipasto to hors d'oeuvre, but antipasto is served at the table and signifies the official beginning of the Italian meal. It may also be referred to as a starter, or an appetizer.