Crab Fingers in Wine Sauce
Crab Fingers in Wine Sauce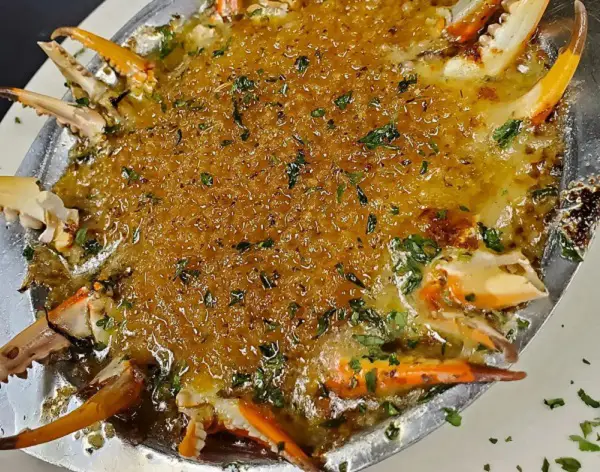 Mid-City neighborhood restaurant called Mandina's an appetizer called "Crab Fingers in Wine Sauce." Not only were they delicious -loaded with garlic, wine, butter and breadcrumbs

Ingredients:
1 stick plus 3 pats butter

3 garlic cloves

3/4 cup Pinot Grigio or other white wine, divided

1 1/2 cups Italian seasoned breadcrumbs
Directions
Melt the stick of butter in a large saucepan.

Using a garlic press, press the garlic cloves (or finely mince them) and add to the melted butter; saute over medium heat until garlic is fragrant.

Add the crab fingers and cook, gently folding them in with the butter to coat, for 2-3 minutes. Add 1/2 cup of the wine and continue to cook, 2-3 more minutes.

Fold in the breadcrumbs and cook for another 2-3 minutes.

Turn the mixture into an oven-proof baking dish.

Drizzle with remaining 1/4 cup white wine and top with pats of butter.

Broil under high heat for several minutes until top is browned.

Serve with plenty of napkins!