Green Beans with Bacon & Caramelized Shallots
Green Beans with Bacon & Caramelized Shallots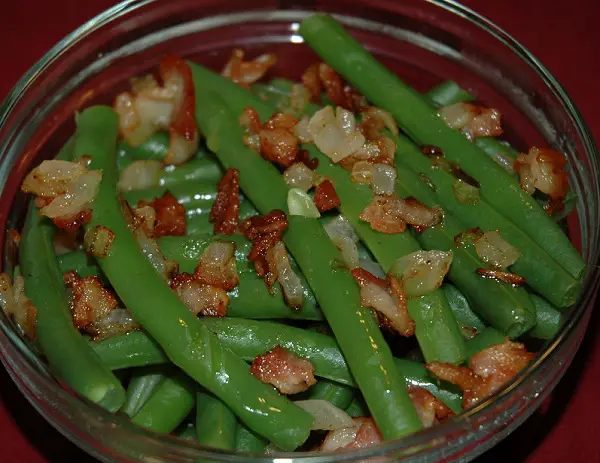 Ingredients
    1/5 pounds fresh green beans, rinsed and trimmed

    3 oz coarsely chopped bacon

    1 shallot, thinly sliced

    Salt and pepper
Directions
Bring a large pot of lightly salted water to a boil. Add the green beans & boil 3 to 4 minutes until just tender. Drain beans and immediately plunge into ice water. Allow to sit in ice water until cold, then drain well, & set aside.

Cook bacon in a large skillet over medium-high heat until crispy, then set aside. Reduce heat to medium, stir shallots into the bacon fat, & cook gently until the shallots have turned dark golden brown, about 10 minutes.

Place bacon & green beans in skillet; toss & cook until warmed through, about 2 minutes. Season to taste with salt & pepper before serving.