Lemon Basil Pesto over Cavatappi & Broccoli
Lemon Basil Pesto over Cavatappi & Broccoli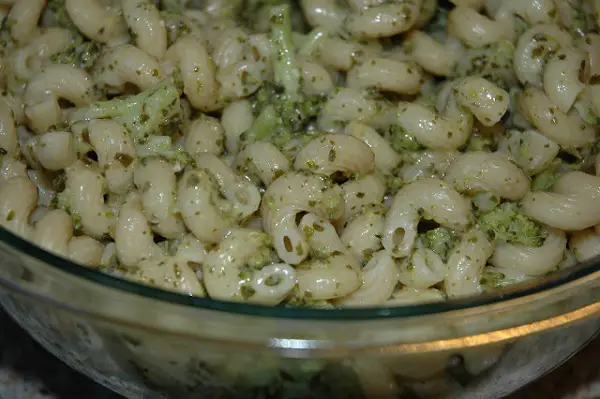 Ingredients
    1/3 c  pine nuts

    2 c  fresh basil leaves

    3 cloves garlic, peeled

    S & P

    1/2 c grated Parmigiano Reggiano cheese

    1/2c  good, Extra Virgin Olive Oil

    1 lemon, zest & juice

    1 lb Cavatappi pasta

    1 head of broccoli florets
Directions
Toss the first 5 ingredients into the food processor. Process! As the ingredients combine… drizzle in the olive oil. It is done when it is the consistency you prefer… Scoop it out & fold in the lemon zest & juice.

Meanwhile cook the pasta al dente…

The last 2 minutes of cooking, add the broccoli into the boiling pot with the pasta.

 Drain all & combine with the pesto & serve.