Green Beans with Balsamic-Shallot Butter
Green Beans with Balsamic-Shallot Butter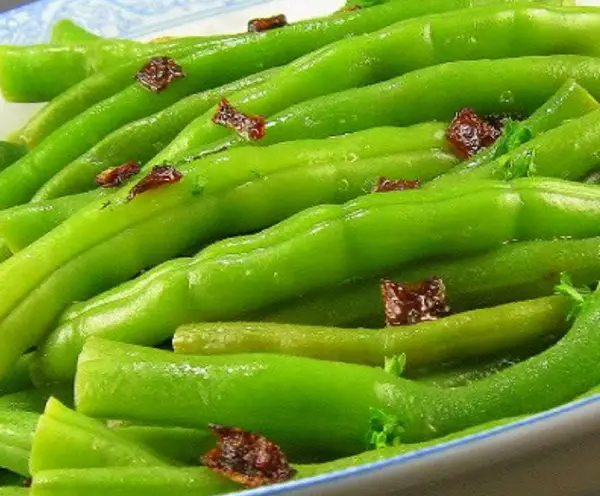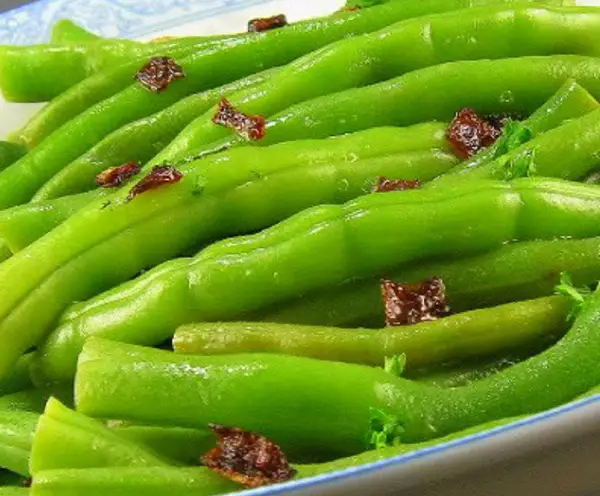 Ingredients:
Yield: 8 servings.
1/2 cup white balsamic vinegar

2 large shallots, finely chopped (1/2 cup chopped red onions may be substituted)

4 tablespoons (1/2 stick) butter, room temperature

Optional garnish: Coarse sea salt

2 pounds green beans, trimmed
Directions:
1) Combine vinegar and shallots in heavy small saucepan. Boil over medium heat until most vinegar is absorbed (about 1 tablespoon liquid should remain in pan), stirring frequently, about 6 minutes. Transfer mixture to small bowl; cool completely. Add butter; mix with fork until blended.
2) Cook beans in large pot of boiling salted water until crisp-tender, about 6 minutes. Drain. Refresh under cold water; drain. Pat dry with paper towels. Balsamic-shallot butter and beans can be made 1 day ahead. Cover separately; chill.
3) Combine beans and balsamic-shallot butter in large nonstick skillet. Toss over medium heat until beans are heated through, about 5 minutes. Season to taste with salt and pepper and serve.