Lamb Chops with Garlic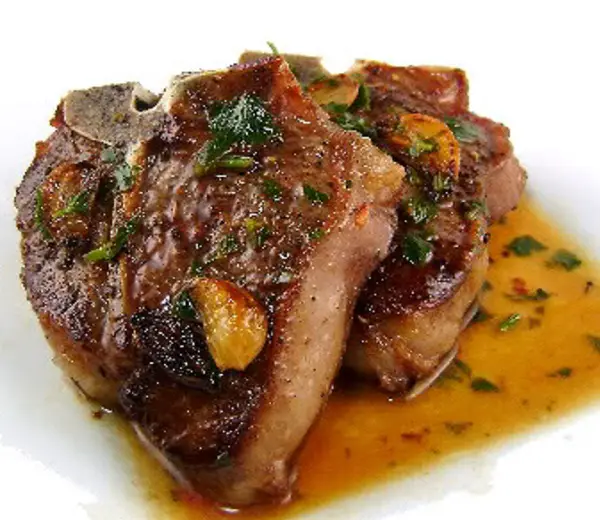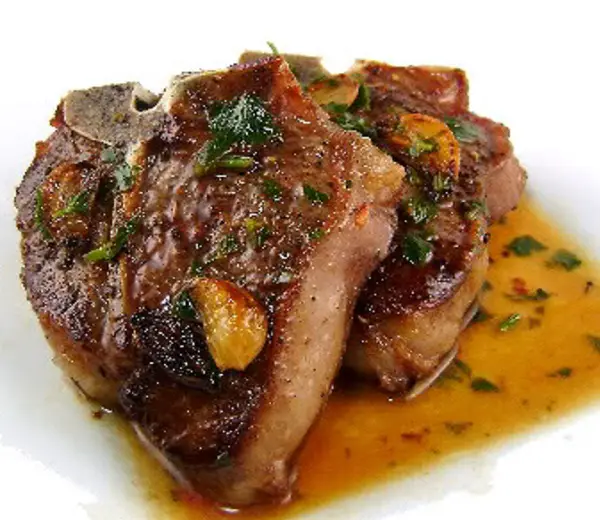 Ingredients:
 6 servings
8 double cut lamb loin chops, trimmed

Salt and freshly ground pepper

1 teaspoon fresh thyme or a pich of dried

3 tablespoons extra-virgin olive oil

10 small garlic cloves, halved

3 tablespoons dry white wine

2 tablespoons fresh lemon juice

2 tablespoons minced parsley

1/8 teaspoon crushed red pepper flakes
Directions:
Season lamb with salt and pepper and sprinkle lightly with thyme.

In a very large skillet, heat the olive oil until shimmering.

Add lamb chops and garlic and cook over moderately high heat until chops are browned on the bottom, about 5 minutes. If garlic looks like it might burn remove it from the pan. Turn over chops and garlic and cook until chops are browned, about 5 minutes longer for medium meat. Transfer chops to plates, leaving the garlic in the skillet.

Add wine, lemon juice, parsley and crushed red pepper to pan and cook, scraping up any browned bits stuck to bottom of pan, until sizzling, about 1 minute.

Pour garlic and pan sauce over the lamb chops and serve immediately.