Italian Sausage Bread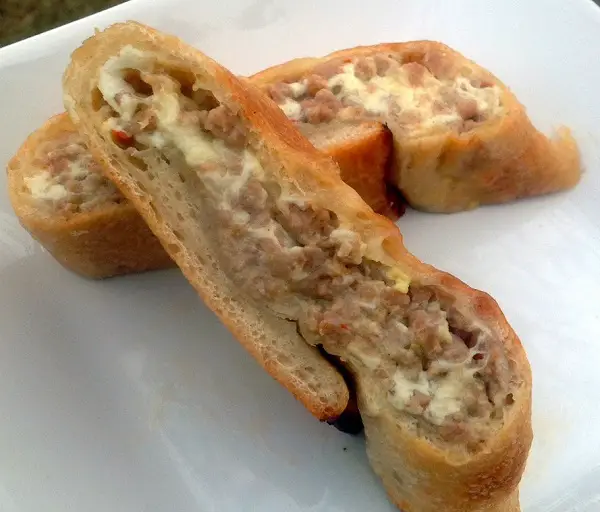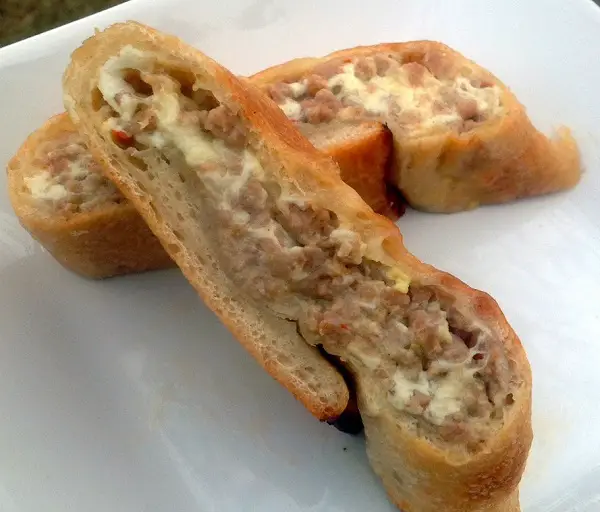 Ingredients:
1 lb. pizza dough Homemade or store-bought

3 tablespoons olive oil, divided

1 lb. ground Italian sausage (hot or sweet)

2 cups shredded mozzarella cheese

1/4 cup grated Parmesan cheese

1 egg, slightly beaten

Freshly ground black pepper
Directions
Preheat oven to 350 degrees F.

 Spread a tablespoon of the olive oil onto a cookie sheet.

Stretch out and form pizza dough to fit the size of the cookie sheet and set aside.

Heat a tablespoon of olive oil in a large skillet and cook the sausage until crumbled and cooked through.

Place sausage, both cheeses, egg and pepper in a large bowl and fold together.

Top the center of the dough with the sausage mixture.

Fold sides of dough to cover completely and overlap to form a seam.

Turn the bread over so the seam side is down.

Rub the dough with the remaining tablespoon of olive oil.

Bake at 350 for 30 minutes, turning over halfway through cooking, until dough is golden brown.

Cut into 1-inch slices and serve at room temperature (slightly cooled).