Lemon Pepper Crusted Halibut
Lemon Pepper Crusted Halibut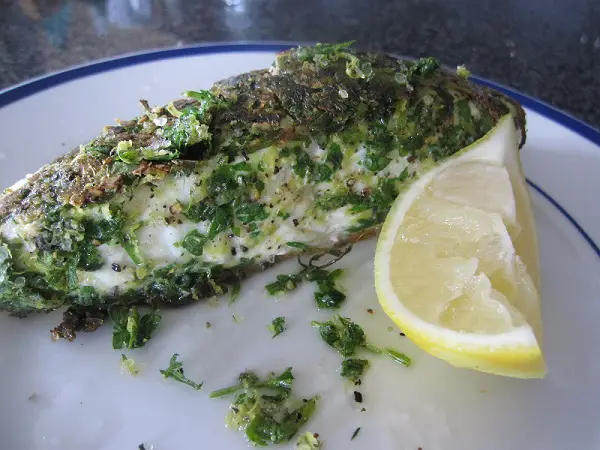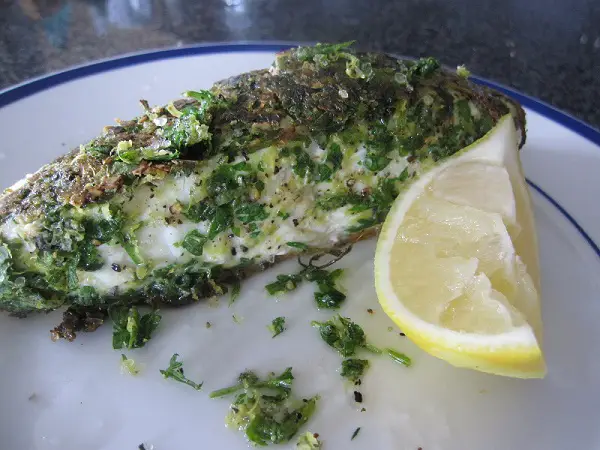 Ingredients:
Serves 2
Lemon Pepper Crust
Zest of 2 lemons

½ tbsp coarse salt

½ tbsp freshly ground black pepper

½ tbsp Italian/flat leaf parsley chopped

1 tbsp canola oil

2 halibut fillets

1 lemon cut into wedges for garnish
Directions:
Preheat the oven to 425°F/220°C

Combine zest, salt, pepper and parsley in a food processor and pulse until well blended. Spread half the lemon pepper mixture on one side of each fillet.

Heat oil in an ovenproof skillet over medium high heat. Place halibut fillets in the pan, lemon pepper crust side down and sear for about 2 minutes. Flip halibut and remove pan from heat.

Place the skillet in the oven for about 6 minutes or until the fish is firm but still moist inside.

Remove the pan from the oven and serve the halibut with a lemon wedge.