Roasted Cauliflower with Garlic & Oregano
Roasted Cauliflower with Garlic & Oregano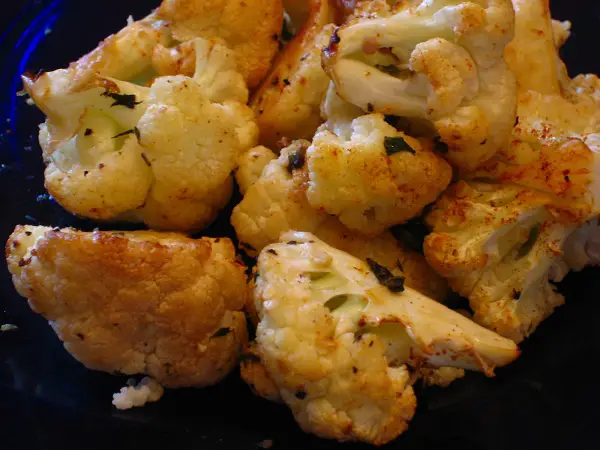 Ingredients:
Serves 3-4 side dish
1 cauliflower, cored and cut into florets (if they're large, cut in half or quarter)

2 tbsp fresh oregano, chopped

Juice of 1 medium lemon

1-2 cloves garlic, minced

1-2 tbsp olive oil

Salt & freshly ground pepper, to taste

1 tsp paprika

Freshly grated Parmesan cheese (optional)
Directions:
Preheat the oven to 450°F/220°C

Place the cauliflower, oregano, lemon juice, garlic, olive oil and pepper in an oven-proof dish. Toss and sprinkle paprika on top.

Roast in the middle of the oven for 10 minutes. Toss and continue to roast until the cauliflower is fork-tender, but not mushy. Sprinkle with Parmesan during the last 10 minutes.