Linguine with potatoes, capers and olives
Linguine with potatoes, capers and olives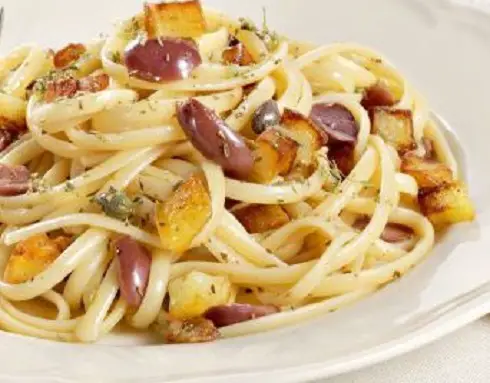 Ingredients for 4 people:
Linguine (or spaghetti) 400 g
potatoes, peeled and diced 250 gr
pitted black olives 160 gr
capers 50 g
oregano
olive oil
salt.
PREPARATION
Fry the potatoes in hot oil and when will be just browned, season with salt and add the pitted olives and capers.
Separately, boil the pasta in plenty of boiling salted water then, as soon as it is cooked, drain and season with the prepared sauce with potatoes. Sprinkle with oregano and serve.