Monkfish with Lemon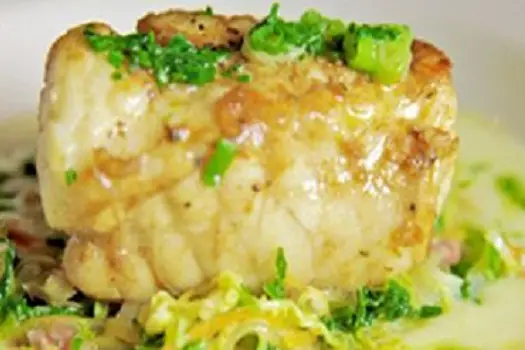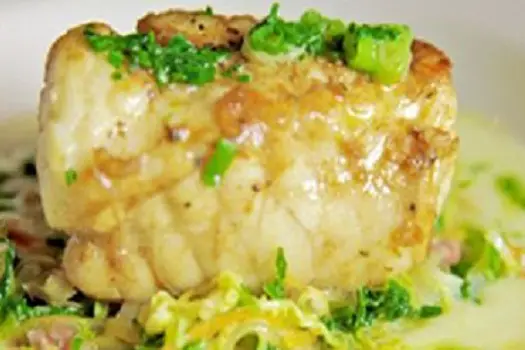 Serves 4.
Ingredients:
2 and 1/4 lbs (1 kg) monkfish
2 lemons
6 fl oz (175 ml) extra virgin olive oil
1 garlic clove, very thinly sliced
Salt
Directions:
Preheat the oven to 220°C (425°F) Gas Mark 7.
Remove and discard the membrane from the monkfish and break the backbone in a few places.
Make small slits in the flesh and insert the slivers of garlic.
Season with salt.
Place in an ovenproof dish.
Halve one of the lemons and squeeze the juice from one of the halves.
Peel the remaining lemon and lemon half, removing all traces of the pith, and slice thinly.
Cover the fish with the lemon slices.
Pour in half of the olive oil.
Place the dish in the oven.
When a large amount of the liquid has formed on the base of the dish, carefully pour it off.
Add the remaining olive oil and the lemon juice.
Lower the oven temperature to 180°C (350°F) Gas Mark 4 and bake for about 40-45 minutes.
Transfer to a warm serving dish. Serves 4.