Paprika Bechamel
Perfect for meat, fish and boiled vegetables.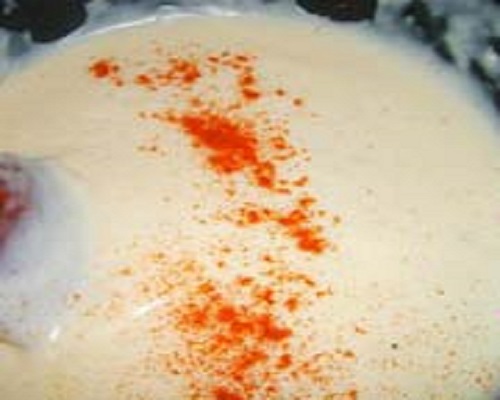 Ingredients:
18 fl oz (500 ml) milk
2 oz (50 grams) butter
1 small onion, chopped
2 oz (50 grams) plain flour
1 tablespoon hot paprika
Salt
Directions:
Melt the butter in a saucepan.
Add the onion and cook over a low heat, stirring occasionally, until translucent and softened but not browned.
Whisk in the flour.
Pour in all the milk, whisking constantly until it starts to boil.
Season with salt.
Lower the heat, cover and simmer gently, stirring occasionally, for at about 20-22 minutes.
Stir in the paprika a few minutes before removing the saucepan from the heat. Serves 4.